El pasado jueves 20 de febrero celebramos una nueva edición de Data4Breakfast, como ya venimos haciendo desde hace tres años.
Bajo el título «Los datos como pilar de la experiencia digital de los usuarios«, PiperLab organizó una jornada en la que, de la mano de algunos de nuestros clientes, compartimos proyectos basados en datos que hemos llevado a cabo este último año.
El evento, que se celebró en el Hotel Barceló Imagine, en Chamartín (Madrid) contó con Alejandro Llorente, co-fundador de PiperLab como maestro de ceremonias, quien además de presentar la nueva imagen corporativa de PiperLab, con motivo del 5º aniversario de su fundación, contextualizó el evento a los asistentes en una frase:  «mientras estás viendo una serie de Mediacrest, tomándote una Mahou, decides comprarte unas zapatillas Adidas a través de tu tablet de Orange, que finalmente te traerá a casa DHL»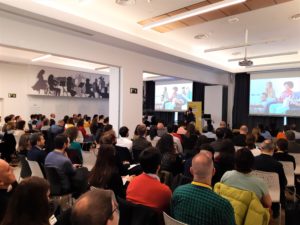 Predecir para producir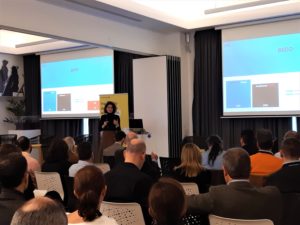 Almudena Rodríguez, head of Audience Analytics en Mediacrest, abrió la jornada explicando que desde la productora su objetivo es convertirse en una empresa Data Driven: que tomen decisiones basadas siempre en datos objetivos. «Y para eso contamos con Piper; para que nos ayudasen a predecir qué contenidos audiovisuales tenemos que producir«, indicó Almudena.
Big Questions, Stupids!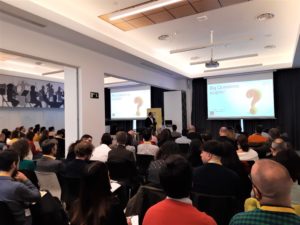 Continuó el turno de charlas Jose Antonio Serrano, head of New Services and Data Monetization en Orange, quien recalcó la importancia de hacerse las preguntas adecuadas para que los datos nos aporten la información valiosa que necesitamos. «Dónde están mis clientes, qué otros servicios pueden necesitar, cómo y cuándo comunicarme con ellos… La clave es que en base a estas preguntas, diseñemos nuestras respuestas»
Hopper, el nuevo asistente virtual en Mahou San Miguel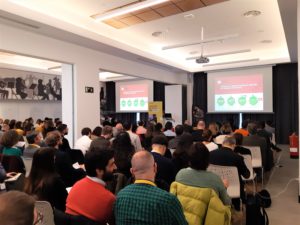 Javier Garrido, Knowledge Transformation Leader en Mahou San Miguel continuó el turno de charlas asegurando que la Inteligencia Artificial y los Asistentes de voz no son el futuro, sino el presente, aportando el dato de que «el 50% de las búsquedas totales que se hagan a lo largo de 2020 ya serán por voz«.
Y el Madrid, ¿qué? ¿otra vez campeón de Europa?
Por su parte, Jesús Estrada, senior Key Account Manager en Adidas Group, introdujo una de las problemáticas con las que se encuentra el sector de la moda, y es la necesidad de funcionar bajo una previsión de demanda. «De repente nos encontramos que éramos campeones del mundo y nuestras fábricas no estaban preparadas para tener todas las zapatillas y las camisetas listas para vender». Y explicó el reto que se ha planteado a PiperLab: «Estamos trabajando, con la ayuda de Piper, para aproximar al máximo posible, qué modelos dentro de cada categoría y cuántas unidades vamos a vender en cada uno de los 78 puntos de venta de adidas dentro de los centros del Corte Inglés«, explicó Jesús.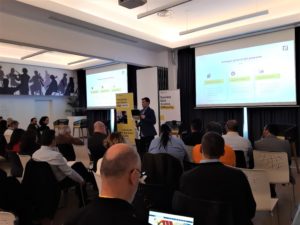 Big Data y Machine Learning para la previsión de demanda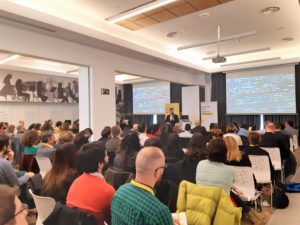 Para finalizar la serie de ponencias, Roberto Gamero, director de IT e Innovación en DHL Supply Chain, contó los proyectos basados en datos que han llevado a cabo con PiperLab, sobre la predicción de demanda de transporte (cuántos camiones van a necesitar con tiempo de antelación en función de los kilos que van a transportar), así como la carga de trabajo en los almacenes.
Para cerrar el evento, y tras las ponencias, comenzó un turno de preguntas  y un cocktel donde los asistentes pudieron intercambiar impresiones con los ponentes.