We want to change the way we solve our clients' business challenges, offering them a new meaning and a differential value to their strategies.
To boost our clients' business, through a unique and differential methodology based on excellence and expert talent.Business Data Science. Differently.
Big Data and Data Science Strategic consulting
Ask
your data

one more step.
Our experience in different sectors allows us to help our clients to carry out their Big Data and Data Science strategy, both technology and use cases and their potential monetization paths, which allows us to visualize the entire data value chain, from its generation to its final exploitation.
Information architecture, technology and organization
Technology is
always a means,

never an end
We define with you the system`s architecture and its design according to your strategy and we implement processes for the intake of information, its automation and its maintenance. We navigate your data to understand them and build a Data Lake that allows consuming large volumes of information in an automated, accessible, and horizontal way for the entire organization. Finally, we generate all the necessary analytics ecosystem around the Data Lake
Technical and business data quality
Never again
trash in – trash out
We develop in our projects, on the one hand, Data Quality on the involved sources, with the aim of knowing the quality of data from a technical point of view. we have developed the minimum valuable functionaly to apply on different datasets.
On the other hand, we carry out analyzes from a statistical perspective and from an information visualization approach. The objective is to confront these figures and basic insights with business users, in order to detect inconsistency problems between data sources and correct them before exploiting the information.
Software development to gain value from the results
Never again (just) a
Powerpoint
We adapt models and analysis results`exploitation to the needs of every company, with the aim that they are able to apply them on its day-to-day basis, and to generate recurring value. They can be APIs, web tools, dashboards, integrated files into your systems, etc, applying the best practices of the software development ecosystem.
Data Science & Artificial Intelligence to describe, predict and prescribe
We want to make the future a
a reality.
We understand your business, we ask data and we always go one step further in analyzing the information, with the aim of knowing the details of what behind every project, providing relevant insights that have an impact on the company and that establish the keys to develop subsequent algorithms.
We use machine learning predictive models to anticipate what will happen. We go one step further on them, using optimization algorithms to give not online a forescast, but to prescribe the best solution for your business. We always go
one step further.
We surpass ourselves, we go one step further, because we want to surprise you, to respond to your expectations. We work meticulously on every detail of our projects ensuring maximum quality in our deliverables.

We are capable of
reinventing ourselves.
We're not one of those who settle, we think there is always room for improvement. We challenge our conception of what is possible because we want to progress and provide a better response to our customers' needs.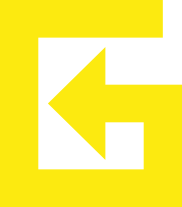 Behind each of the companies we work with there are people. Not only that, but our human capital is one of our most differential assets. That's why our work doesn't stop at science and the results we deliver. We want to inspire all those people, connect with them and help them improve.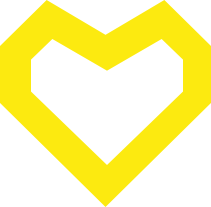 We provide new ways of looking at our clients' data, being able to find different and unique paths to those already mapped out. We believe that new ideas can face all kinds of challenges.