Data Science and Big Data for eCommerce and digital industries
PiperLab offers Big Data solutions for eCommerce and digital-environment companies, focused on improving their knowledge of users and how they interact in their platform. Advanced segmentation based on characteristics and behavior can lead to an improvement of customer loyalty. Sales can also be increased through product recommendation. You can even anticipate the purchase of new products and customers about to leave your website.
in eCommerce, sometimes users' declared preferences don't match with the purchases they make?
detecting users about to leave the basket can improve sales by 30%?
your behavior in social media helps customize netsurfing through an eCommerce, improving your user experience?
.02
Data about the Industry
More than 70% of the
16 million online users in Spain make an average of 2.4 purchases in eCommerce a month.
Big Data in 2017
was a priority, but it will become a necessity in 2018.
of purchases
in Spain happen in marketplaces.
Multi-channel sales
a bid for 70% of eCommerce platforms.
Attribution Modeling
In properly monitored digital environments, it is possible to trace user activity. When they are converted, it is also possible to trace back the way to that conversion. Attribution Modeling lets you determine how influenced was the user by each interaction between them and the different advertising channels during the way to conversion.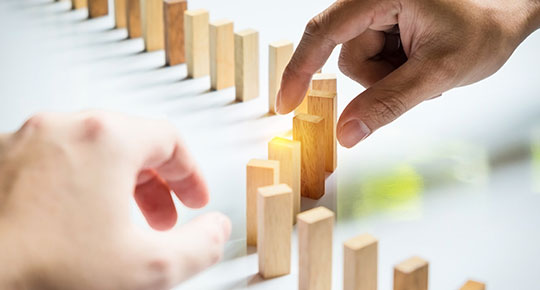 Client Profiling and Segmentation
A global vision of users/clients is critical to improve our knowledge. We integrate all data in the organization and enhance it with external data to detect behavioral patterns and advanced segmentation. Identifying variables from each business we can improve the classic profiling based only in static data.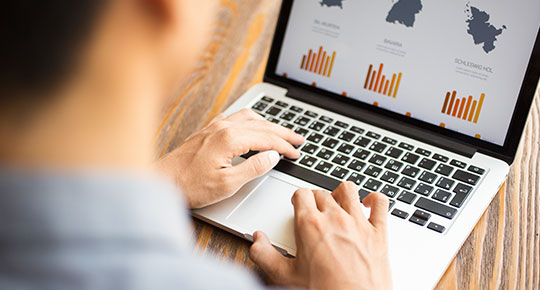 Content and Product Recommendation
A deep knowledge of users helps us know their needs or taste. This way we can suggest them what to buy and when. Recommendation models can be based in the purchase history of the user or in preferences of similar users. This achieves a double goal: improving sales and also user experience.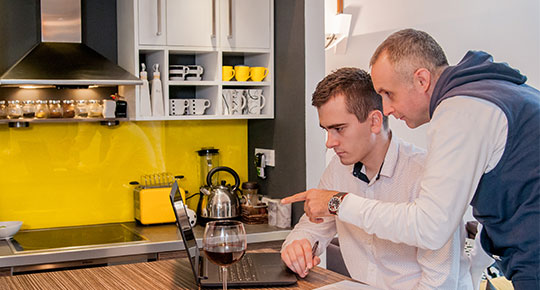 Disuse and Abandonment Anticipation
Based on historical information about which kind of users or which factors influence the user behavior when they decrease their purchase or even stop them, we can anticipate to this situation trying to minimize its effects, i.e. releasing retention campaigns for users with higher chance of abandonment. We are also able to identify the reason for abandonment, therefore campaigns are always oriented.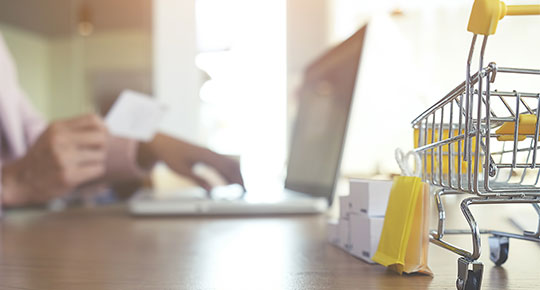 Dynamic Pricing
Whenever sales processes involve limited offers, adapting prices to demand estimates and availability evolution can optimize benefits, sales volumes and client loyalty.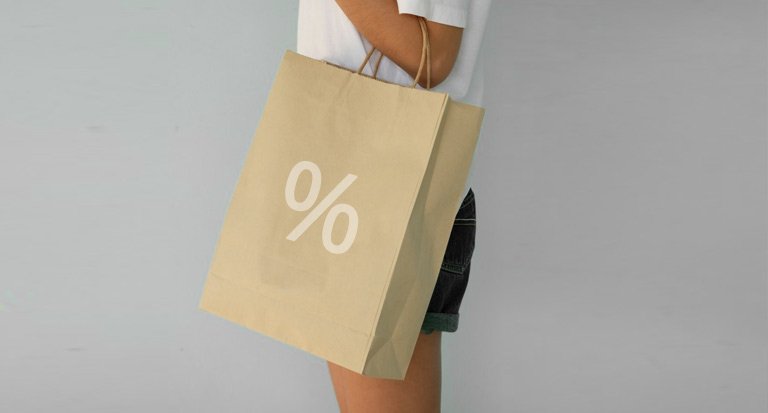 We are still amazed with the implementation of GoldEngage in Escrapalia. Now we can send customized suggestions to each of our users based on their history of interactions in our platform.
Gonzalo Herranz
CFO and co-founder

As hard as a project might look, PiperLab manages to give life and form to data in a fast and efficient way. Also, they have a team of decisive and easy-going professionals. In short, they exceeded any expectation. Totally recommended!
Carmen Navarro
Head of communication Europe en StubHub

We have quite an advanced and modern concept that requires powerful development. PiperLab team is an expert on best practices and technologies related to data so, on top of how close and easy-going they are, they also give excellent results
Miguel Almeida
Managing Director of Phonr